Shuffle rhythm uses a triplet feel. Within each quarter note you can feel 3 triplets, sometimes tying the first two. That's how I start this blues bassline. See what kind of line you can create. Be sure to keep the snare on beat 3 centered and feeling comfortable. I enjoy practicing keyboards too. This style of music is real fun to experiment with. Have fun with the playalong. Now we're playing music together!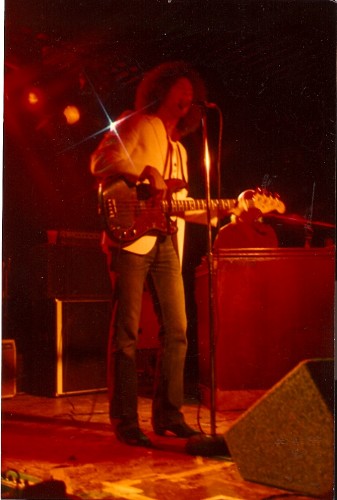 Channel Nightclub, Boston MA. w/ Danny Mo And The Exciters 1984
D Mo on Fender Bass and Keys


C Blues Shuffle playalong no bass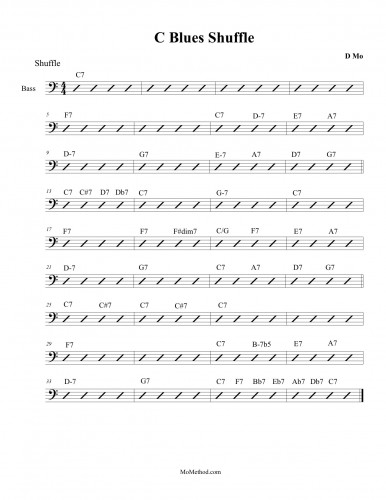 To download the PDF, click here.
To download the mp3 with no bass, click here.