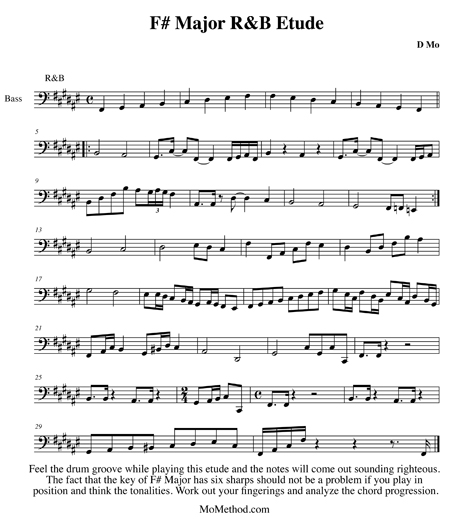 with bass

w/o bass

Hook up with the drum groove. Understand the chord progression. Get acquainted with the song form. If you play V string with a low B you can read the part as is.
If you play IV string, play the low notes in bars 22, 23, and 26 an octave higher.
Feel the drum groove while playing this etude and the notes will come out sounding righteous.
The fact that the key of F# Major has six sharps should not be a problem if you play in position and think the tonalities. Work out your fingerings and analyze the chord progression.